faq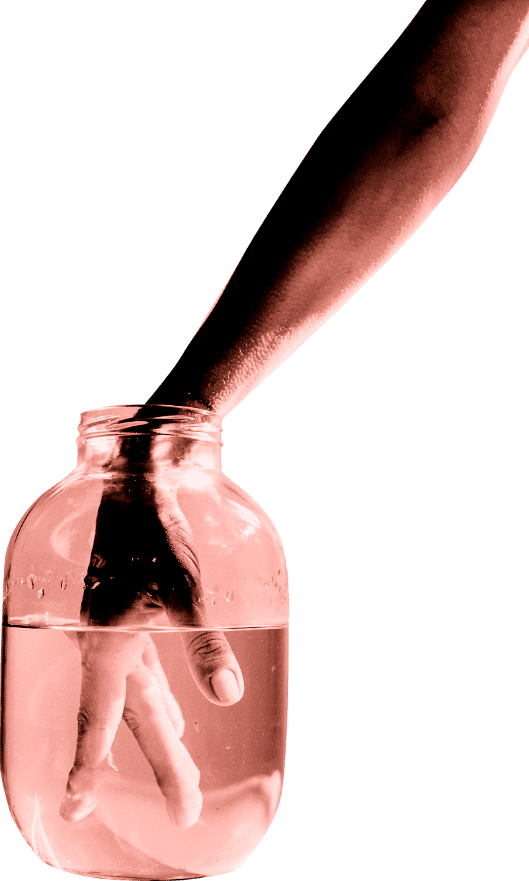 what is an earthship?
+
In the 1970s, Mike Reynolds (an American architect) dreamt up this concept in Taos in the desert of New Mexico, USA. We are inspired by this concept for our Äerdschëff.
The building is off-grid, it produces and manages its own resources in order to fulfill human needs in a resilient and regenerative way. We are striving to be self-sufficient in water (through storage and filtering systems), in electricity (through photovoltaic and solar thermal systems), in heating and cooling the building (passive solar and ventilation systems), and as well as in food production.
Äerdschëff is the translation of "Earthship" in Luxembourgish.
what is the luxembourgish version of the "äerdschëff" ?
+
The Luxembourgish adaptation of the Äerdschëff sticks to the five design principles of the American Earthships, but evolves them in several regards. We did not just imitate the earthship concept, but adapted it to the European context in order to meet the requirements the cold climatic conditions (humidity, low sun exposure, long winter) of the Luxembourg context call for. It was crucial for us to make the Äerdschëff a showcase of low tech, natural materials and circular economy.
We created an evolved earthship based on permaculture ethics – an ecological and social design directly inspired from natural systems – where each material is considered as a crucial part of the whole system.
In this way, each material used was considered for its embodied energy as well as its practical use on the construction site for the context of our volunteer-run self-build. We reclaimed many of the materials. Wherever possible, we were also taking into account its future use and maintenance after the construction. Check our Resource page to discover details and attend one of our events.
why did you use tyres ?
+
The reason we use tyres is because they are the most economical and environmentally appropriate way to achieve both thermal mass and structure in an actively thermal dynamic building.
This is one of the recycling, not circular economy aspects of the building : We use old tyres and immobilise them inside our building. They are filled with rammed earth and encased within our wall structure, so that they do not have contact with the air. This is how we render them completely harmless, and no off-gassing occurs. Studies show that off-gassing occurs much more when the tyres are still on the road and when rubber leaches into the environment. We also did an air quality study in 2016 in collaboration with the national laboratory for Health to show that tyres do not constitute an air pollution problem.
We did a study in 2016 about air pollution, you can find it in the resources.
are you fully off-grid ?
+
No, not fully. Since our building will be a public building, we opted to provide visitors with municipal drinking water from the local well. Even so, we are committed to collecting rainwater and treating it on site for general usage. Extensive tests will be taken periodically to assure its quality. In order to provide a consistent black water treatment and address the fluctuations in visitor numbers that our sewage treatment plant cannot deal with, we connected our guest toilets to the municipal sewage system in the 'Bulliboot Annex'. All our electricity provision is off-grid.
is it possible to book the äerdschëff as a company or local council ?
+
Yes of course. Talk to us about the possibilities.
how can i support the project as a citizen?
+
You can volunteer your time to support us.
You can DONATE to support the project. Sometimes we may also need materials and we will make specific calls.
All skills welcome! See GET INVOLVED for details.
what is a 'low tech' approach?
+
The "low tech" approach is an emphasis on simple, low-cost, easily repairable technologies rather than complex and expensive ones. This approach is in contrast to the current trend of always seeking more advanced and sophisticated technologies.
In the context of the energy transition, the "low tech" approach is relevant because it reduces costs, simplifies installations and makes them more easily accessible to local populations. Indeed, low tech technologies can be manufactured locally with locally available materials, which considerably reduces transport and import costs.
Moreover, low-tech technologies are often more sustainable and resilient to economic shocks and climate disruptions, as they are less dependent on fossil fuels and scarce raw materials. They can thus contribute to an energy bifurcation towards more sustainable and equitable systems.
For example, low-tech energy production systems can include simple solar panels, homemade wind turbines, water turbines and solar cookers, which can be made locally with cheap materials. These technologies can be used to power rural communities and micro-enterprises, helping to reduce poverty and strengthen local economies.
In sum, the low tech approach offers an interesting alternative for an energy bifurcation towards more sustainable, resilient and equitable systems. It can help reduce costs, strengthen local economies and improve people's quality of life.